Out of the Shadows: Exploring Transitions and Liminal Spaces with Richie Carter at Cassens Fine Art
As we move through the seasons, the landscapes around us undergo dramatic transformations, inviting us to appreciate the beauty of change. Montana-based artist Richie Carter has captured the essence of these liminal spaces in his newest collection, "Out of the Shadows," on display at Cassens Fine Art from May 5th to June 1st, 2023
Richie Carter, a native of Northwest Montana, has built his artistic career on the foundations of realism and direct observation. Throughout his life, he has drawn inspiration from diverse sources, ranging from the backcountry of Montana to the bustling streets of European cities. His love for travel and exploration has led him to create powerful and striking images that evoke emotion and foster genuine human connections.
Richie Carter's artistic inspiration stems from his ability to find beauty in the most ordinary and seemingly mundane scenes. By tapping into the nostalgia of his childhood, Carter transforms everyday moments into something extraordinary through his paintings. He is particularly inspired by the transition of day, aiming to capture the ephemeral magic that occurs during the swift shift of light. By choosing subjects that resonate with his own experiences and emotions, Carter evokes a sense of familiarity and connection within his audience, inviting them to explore their own memories and emotions through his work.
Carter's process as an artist is a blend of external influences and his inner landscape, ultimately culminating in his unique creative expression. Describing his inspiration as a "big funnel," Carter takes note of elements and events from his daily life, including interactions with people, books, movies, and activities. These elements mix with his internal world, eventually finding their way onto his easel. His paintings are meticulously crafted through a methodical layering process that not only reveals his artistic skill, but also hints at the depth of thought and emotion he pours into each piece.
"Out of the Shadows" showcases Richie's ability to convey the beauty of transitions through his landscape art. The collection features large-scale still life and landscape paintings that highlight the shifting interplay of light and the change of seasons. Each piece serves as a testament to the transformative power of nature and our capacity to grow and adapt through life's challenges.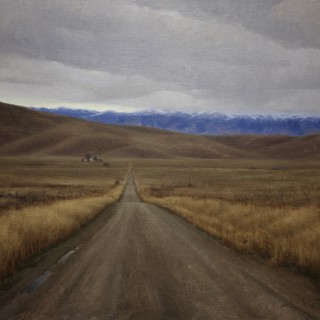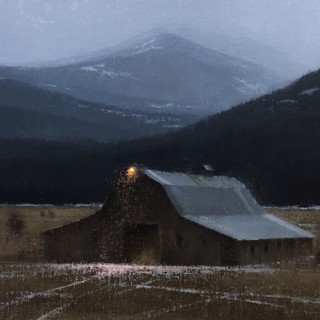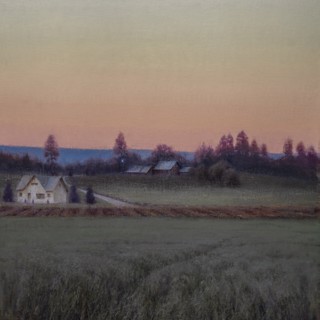 The Artist Reception:
Join us for the Artist Reception on May 5th from 5-7pm, where you'll have the opportunity to meet Richie Carter and discuss his work. Enjoy a delightful evening with delicious food provided by Seppi's Market and fine wine from Jessi's Wine and Goods. The reception is also your chance to enjoy early sale and first viewing of the artwork before it becomes available for online sale starting Saturday, May 6th at 10AM.

Immerse yourself in the evocative beauty of "Out of the Shadows" and discover how Richie Carter's art captures the essence of life's transitions. Don't miss this unique exhibit at Cassens Fine Art that offers a glimpse into the world of landscape art and the power of liminal spaces.